Allen Wolf, Filmmaker and Author
Talking to Allen was like getting a seat on the Magic School Bus and teleporting to various places and experiencing complex and impactful encounters. Allen is a highly intelligent, intuitive, and creative person. He has the ability to talk about controversial issues and turn them into relatable and candid conversations. What an honor to meet Allen Wolf!

– Puppy Dog Radio
If you would like to have Allen Wolf on your show for a powerful, insightful and timely interview, please send an email with the name of the show, your contact information, a proposed date and time, and the calling details.
Allen Wolf
310.314.5598

info@morningstarpictures.com
Allen Wolf is an award-winning filmmaker, author, and game creator. In their review for his debut novel, Hooked, Kirkus Reviews wrote, "The high-concept narrative is entertaining, well-paced, and highly visual. It's a charming, humorous, and hopeful tale. A quirky, touching love story that offers insights into autism and religion." Hooked won multiple literary awards.
Allen wrote, directed, and produced the movie adaption of Hooked that will be released in theaters in 2020. The screenplay has won numerous awards and the film will bring awareness to human trafficking and help people see autism through a new lens.
Allen also wrote, directed, and produced the thriller In My Sleep that was released worldwide, won multiple film festival awards, and is available on iTunes and Amazon Prime. The Hollywood Reporter raved, "In My Sleep never rests, a credit to the tight, psychologically astute pacing of filmmaker Wolf."
Allen graduated from New York University's film school summa cum laude. His senior thesis film, Harlem Grace, was a finalist for the Student Academy Awards.
He married his Persian princess and they are raising two kids together, Adele (born 2012) and Cyrus (born 2015). He enjoys traveling around the world and listening to people's life stories. Allen also cherishes spending time with his family, chocolate, and visiting Disneyland where he has been over 400 times.
The following are images that are available for official use for media/press or web mentions related to Allen's speaking. Please attribute "Morning Star Pictures" when using the photos. To download, right click on the open image and save as.
Author and Filmmaker Allen Wolf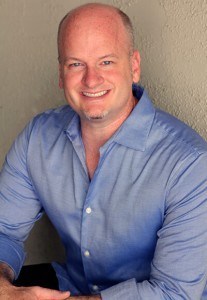 Author and Filmmaker Allen Wolf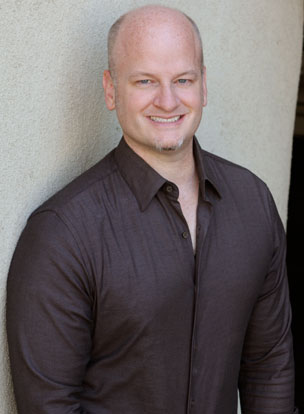 Hooked poster large
Preliminary Poster for Hooked
Actress Cora Cleary with Actor Jason Treviño.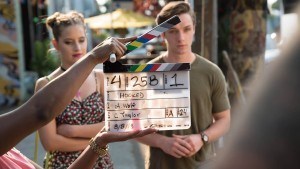 Director of Photography Chris Taylor (on left) with Writer/Director/Producer Allen Wolf.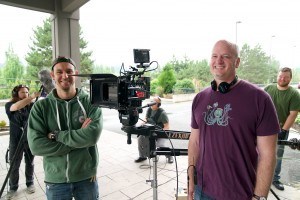 Still from Hooked the movie.