Hooked Wins 2nd Place at Cinequest Film Festival
Allen Wolf's award-winning screenplay for Hooked continued to gain accolades when it was honored with the 2nd Place Award at the 2015 Cinequest Film Festival. The festival remarked that Hooked had "incredible
characters and story." Wolf wasn't able to attend the festival because of the birth of his son, which occurred the night before the festival began. "It was an overwhelming week of joy for me," Wolf remarked.
Wolf's screenplay is about a desperately romantic autistic man who finds his perfect woman and doesn't realize she's a prostitute. The story also highlights the issue of human trafficking. Wolf adapted the screenplay into a novel which was published in 2015 and has been critically acclaimed.
Hooked has been previously honored with:
The Screenplay Award at the Las Vegas Film Festival
Top 5 Finalist for the Kairos Screenplay Competition
2nd Place in the Cinequest Screenwriting Competition
Semi-finalist in the Final Draft Big Break Screenplay Contest
Quarterfinalist in the BlueCat Screenplay Competition
Semi-Finalist for Table Read My Screenplay
Quarterfinalist in Scriptapalooza
Rated Top 3% of Screenplays at Script Shark
Honorable Mention at the Colorado Film Festival
The Cinequest Screenwriting Competition empowers global connectivity between screenwriters, filmmakers, producers, and innovators. Entering its eleventh year, the competition retains a stellar reputation that hinges on its knack for exhibiting a compelling mix of stories from around the globe and providing opportunities for writers to tap into a network recognized for accelerating their drive towards success. The first place winner was Saint Chloe by Stacie Shellner and Third Place was a tie between Art Brut by Michael Immerman and Benjamin the Great by Scott Ruane.
2015 marked the 25th anniversary for Cinequest Film Festival which is based in Silicon Valley. They presented 91 World and U.S. film premieres, a stellar lineup of film artists and technology innovators and Maverick Spirit Award events with renowned actor Rosario Dawson and directing legend John Boorman.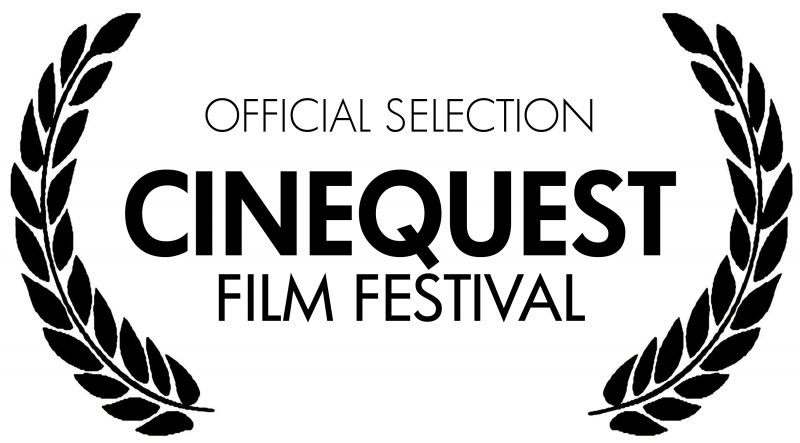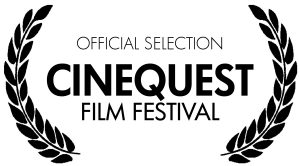 Cinequest is a vanguard organization that fuses creativity with technological innovation to empower, improve, and transform the lives of people and communities worldwide, through Picture the Possibilities, Cinequest Film Festival and Cinequest Mavericks Studio.